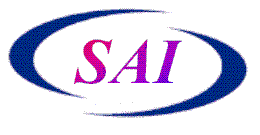 Schulenberg and Associates (since 1981):
Originators of the
Thermodynamic Approach
to Stock Market Timing and the
Stock Strategist™ Newsletter
Schulenberg and Associates, Inc. is a company that specializes in innovative software products and solutions, and with a special emphasis on the design of mathematical algorithms and linguistics software . Our experience with stock market timing and equity modeling began in 1987 when we added neural network capabilities to our EDES™ (Empirical Data Expert System) program. Development of our Stock Strategist ™ software began in 2000, and we started publishing our daily Newsletter and market timing reports in October 2004. On 9/27/06 we began utilizing TimerTrac™ to conduct independent verification of our stock market signals.
---
Note: We are not currently accepting new subscriptions to the Stock Strategist Newsletter.
---
Signal Tracking on TimerTrac™
Total Return (11/6/08-11/12/14): 302.13%
Annualized Return: 26.01%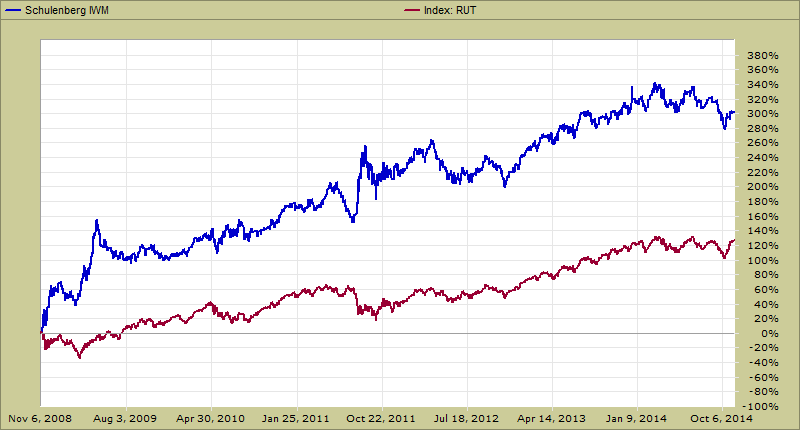 ---
---
Schulenberg Stock Strategist™ (SSS) "Maxwell-Boltzmann" Stock Market Timing Models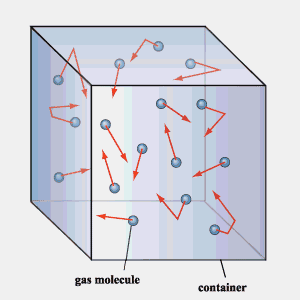 The basis for the Stock Strategist™ is an entirely new approach to viewing the stock market, that is, from a thermodynamic standpoint. In thermodynamics, the Maxwell-Boltzmann distribution describes the relationship between the absolute temperature of a gas and the percentage of molecules that will have speeds within specified limits. This relationship works both ways: given a distribution of molecular speeds you can determine the temperature of a gas, and given the temperature of a gas you can determine the molecular speed distribution. We utilize an analogous concept in determining the effective temperature of the stock market. We call this value the MTI (Market Timing Indicator), although the acronym might also be considered to stand for "Market Temperature Indicator". Instead of gas molecules we consider an ensemble of over 8500 stocks and ETFs; instead of looking at the number of gas molecules within specified speed ranges we consider the distribution of "long" holdings within a spectrum of specially designed stock portfolios (with unusual buy and sell criteria). In a way, this is Technical Analysis ... but firmly rooted in the fundamental forces that underlie the stock market.
We utilize Timertrac™ to monitor the actual signal performance of our IWM (and also QQQQ, SPY, DIA, MDY, and SMH) signal; we do not submit our other 133 stock/ETF signals for daily tracking. Timertrac™ is an independent market timing signal certification service that provides direct comparisons of the actual performance of hundreds of market timing signals. The tracking of our IWM signal began on 9/4/08.
If you click on the following link you can see the actual performance of our flagship signal (IWM) since 9/4/08. We generate 139 other equity signals, but we have found that IWM (the Russell 2000) has the best overall trading characteristics: (1) high potential annual gains, (2) extremely good liquidity (easy fills and exits), and (3) is highly amenable to accurate modeling. Moreover, the 2x and 3x companion ETFs (UWM/TWM and TNA/TZA) are also highly liquid and may be used to magnify gains and accomplish shorting. They are also ideal for implementing cash management strategies within tax-deferred (cash) accounts.